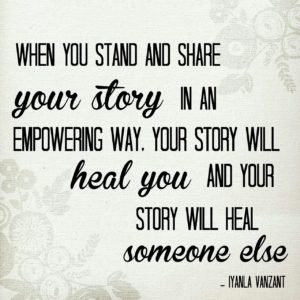 Tell your story.  You must tell it.  You must share it.
Why?
It's because the telling of your story has absolutely zero to do with you.  But it has everything to do with someone out there who's heart and soul are in desperate need of hearing it.
You see when you tell your story of struggle to triumph, your depression to dynamo or from suicidal tendencies to empowering legacies… can heal someone.
And in that service, you will also heal your own wounds.  You will conquer your own fears and shred the shrouds of doubt.  You will embrace your vision of a fulfilled life.
So I want you to let this short message sink in deep for you no another Inspire the Fire Friday.  If you have story to tell… then you damn well better SPEAK UP!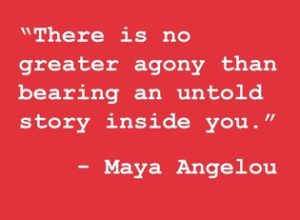 Speaking of stories needing to be told, we've had a ton of them on our podcast.
To help inspire you to take further action in telling your tale, check out these few interviews.
Chris Tai Melodista : http://mindsetmtn.com/2016/08/03/know-essence/
Cassie Ann : http://mindsetmtn.com/2016/07/19/cassieann/
Danny Page : http://mindsetmtn.com/2016/05/31/existence-danny-page/
AB LaRoche : http://mindsetmtn.com/2016/06/28/in-the-storm/
Gratitude is the Attitude that Gives Our Dreams Altitude!!!
Now it's time to listen in!
Also, be sure to subscribe if you haven't already at: Mindsetmtn.com/itunes or Mindsetmtn.com/stitcher and please leave a review to help other listeners find our podcast and the reasons why they too should subscribe!
And last, if you are looking for a like-minded community of individuals that are in search of shifting their "mindsets" such as you. If you are looking for a safe place to share your successes and failures and to be able to get insight from others who are reaching for higher ground in all aspects of life, go to Mindsetmtn.com/facebook and click join. Jason, Eddie, or one of our admins will get you in to our private community!
It Is Your Time To Climb!!
Podcast: Play in new window | Download | Embed