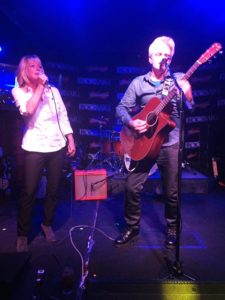 Doing Good!
This past Friday night, I witnessed one of the biggest acts of kindness created by one man, then attracting help from others.
Robert Thornton and his nonprofit organization, Cloud Covered Streets which delivers new shirts, new socks, toiletries, snack bag, and letters of hope to those living on the streets delivered big this past weekend.
John and June have been given a great opportunity……A new beginning!
These two have been on the streets for over 20 months. Money has been raised in various ways. John received a guitar, something which he had to sell to stay above water before becoming homeless.
And now, John and June (above pic) took the stage to begin this new stage of their lives by this man below, who partook in his efforts!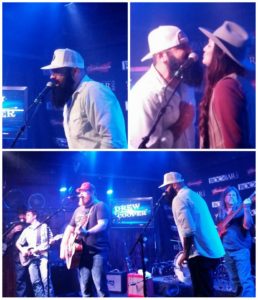 As much as I'd like to share this story, there will be more to tell in the future. But what this has done has opened the eyes of many on how we can impact lives, in turn impacting our own lives by giving.
And this night brought together amazing individuals such as recent podcast guests, Chris Tai Melodista and Jaime Alexander Smith, as Jason, myself, and my girlfriend surrounded ourselves with these powerful peeps!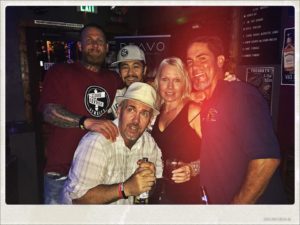 So, as I share the awe and joy this brought about in my life, remember we are unable to impact the many, if we aren't able to impact the few!
Time To Listen In~~Eddie
Also, be sure to subscribe if you haven't already at: Mindsetmtn.com/itunes or Mindsetmtn.com/stitcher and please leave a review to help other listeners find our podcast and the reasons why they too should subscribe!
And last, if you are looking for a like-minded community of individuals that are in search of shifting their "mindsets" such as you. If you are looking for a safe place to share your successes and failures and to be able to get insight from others who are reaching for higher ground in all aspects of life, go to Mindsetmtn.com/facebook and click join. Jason, Eddie, or one of our admins will get you in to our private community!
It Is Your Time To Climb!!
Podcast: Play in new window | Download | Embed