Cassie Ann… A Gentlewoman, A Powerful Spirit!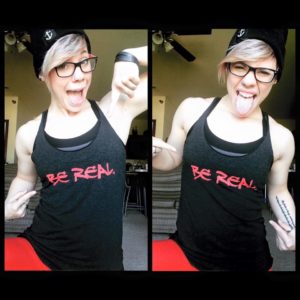 || My Throne ||
I was once afraid of people saying,
"Who does she think she is?"
Now it's my time to show them.
While people will run their mouths…
I'll be running an empire.
I'm straightening my crown, ascending my throne.
For I am a Gentlewoman and this is my story.
It starts here and commences now.
Life must first begin with a woman…
A Gentlewoman.
XOXO
~Cassie Ann
I wanted to start this post out with this inspiring piece of writing from our recent guest Cassie Ann.  Eddie and I feel it represents a shift into power and leadership that she is destined to fulfill.
We met Cassie Ann recently while attending Meltdown in the Desert.  She made the trip all the way from Iowa and faced down her own fears of self-worth, fear and doubt to attend.  She kept repeating a phrase, "I don't belong here."
But as you will hear on our show, through her inner work and vulnerability she was able to turn that question to "Why can't I belong here?"
We go deep into her story of of growing up small town style and the challenges and benefits that come from it. (Eddie and I both definitely resonated with her on this point lol.)  To her years of being bullied for being "unique."
We also hear of her journey as a young mother struggling to show her son how to become a man who will respect and understand a true and complete woman.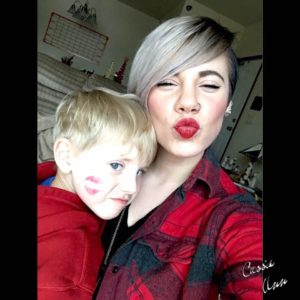 All the way to the end of the interview where you will hear Cassie Ann cement her vision for how she hopes to inspire generations of women to no longer just fulfill the standard, disempowering expectations of young women.
You will hear her describe with intensity and passion, how she intends to combine her Gentlewoman perspective with the inner power of strength of self.
If you want to connect further with Cassie Ann, make sure and reach out to her at the following spots.
Instagram: Cassie Ann (_cassie__ann_)
Snapchat: cassieann27
Gratitude is the Attitude that Gives Our Dreams Altitude!!!
Jason "J-Boom" Legaard
Also, be sure to subscribe if you haven't already at: Mindsetmtn.com/itunes or Mindsetmtn.com/stitcher and please leave a review to help other listeners find our podcast and the reasons why they too should subscribe!
And last…..if you are looking for a like-minded community of individuals that are in search of shifting their "mindsets" such as you…..go to Mindsetmtn.com/facebook and click join, then Jason, myself, or one of our admins will get you in to our private community!
It Is Your Time To Climb!!
Podcast: Play in new window | Download | Embed