"Thine eyes saw my unformed substance, yet being unperfect"
Psalm 139:16
Have you ever laid awake at night filled with frustration?
Guilt?
Disappointment in yourself and others?
Or how about feeling just stuck, with 'no purpose or reason' for your existence?
I get it…..
Foreclosure?
Divorce?
Unhealthy weight gains or weight loss?
There are many times in our lives where we feel the world is out to get us….or it's us against the world….right?
Well, I'm Eddie Aguilar…..
A father to two amazing children
Inspirational Speaker
Cerebral Strategist
Internet Marketer
Upcoming Author
Fitness Coach–Creating self-worth through diet and exercise
Co-host of 'The Mindset Mountain Podcast'
Co-Creator of the personal development product "Climbing the Mindset Mountain"
Coach of whatever sport my kids want to participate in……and much more!
I'm human, just as you are
I've failed my children at times!
I'm a divorced dad who went through a foreclosure 11+ years ago!
I almost gave up on life after a close friend took his own life, leading me to believe I was meant to follow the path he took, as well as the path of several others in my life who chose to end their stories…..at their own hands.
I Get It!!
Back To You
But aren't you one to fill the role of many shoes as well?
In life it is the struggle to find balance which brings about turmoil at times….
It's as if the Santa Ana Winds (devil's breath) are breathing down the back of your neck….
I get it!
We feel that the only stories of overcoming struggle are written in books and portrayed on the big screens.
'Pursuit of Happiness' with Will Smith…..well that guy is different, right?
Or how about 'Invincible' with Mark Walberg…..well, that guy was an exception, right?
Bullshit!
How I Can Help
For twelve years I fought wildland fires….ten of those years as a Hotshot (elite firefighter)
I was captain of my high school football team, leading us to our school's first State Championship
I've conversed with several individuals who've wanted to give up on life by seeking an answer outside of a suicide
I've led in many circumstances in life, but what made me good was I knew how to follow and be a student.
I don't share this to impress you, as I've failed my ass off many times…..oh, so many times.
I've made very important decisions that needed to be made at times where action was needed immediately to protect myself, as well as others. Such instances are speaking with someone wanting to end their life, as well as making quick decisions on the fireline for many years as things got heated…..literally.
Looking for a testimony? Click Here==> TESTIMONY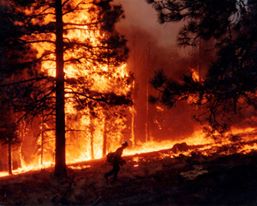 (No, the above pic is not of me….but a little taste of my life for ten years as a 'Hotshot'!!)
What I've done, and can help you do, is to take what you've done in life, the parts you may not have seen as important, and use that to create a solid foundation to begin rebuilding the YOU that the world needs to see.
From working on your mindset, or beliefs and attitudes towards life, self-image, and events……
To realizing the importance of your physical being and diet and the importance of how this that can have a major influence on your overall being…..this is the important aspect I realized that allowed me to sink to a point of nearly taking my own life….yes, almost having committed 'suicide'!
I'll admit, I'm a sentimental man….and I can help you to slowly bring down your walls.
I believe in 'moments'…..and I can help you to show gratitude for all that life presents you.
Moments with family members, friends, my children, the peace of being alone…..and any other opportunity in where I can be in the moment of life….this is what life is about to me.
I've failed many aspects, from finances to burning bridges with good people.
I hit a low point in my life, where I almost left my children without a father, approximately 11 years ago.
I've acted in selfishness at times, as well as not being selfish enough…..letting myself and others down.
Flipside
Muscle and Strength are not built out of comfort.
The body needs to be torn down, to fully repair itself to a higher state.
The trials and tribulations we face, can be (if we choose to see it this way)…..can be what creates us to be who we are destined to be.
It's time to rebuild….and if you made it down this far, then obviously there might be a fit.
Let's connect to see if we are a match in rebuilding YOU, so you can conquer the world.
Message me at: Eddie@Mindsetmtn.com
Connect and Message me on Facebook
Follow me on Instagram: @Eddieagz
Let's Connect
It's Your Time To Climb!!
~~Eddie