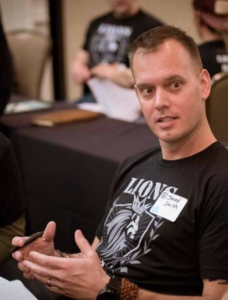 Moments Of Now Creating Moments Of Next!
These above words hit hard with me as this is something that I've recognized with myself a long time ago, as well as something that is more common than we realize.
Too many of us are disconnected from today and worried about tomorrow, but when tomorrow arrives, we aren't present in the present.
As our guest Jarred Smith shares his story, he shares an important message: "We can choose who to be!".
Simple, right? If so, then why is it we don't become who we want to be?
Jarred teaches us that we can stray from the popular of your community to follow who you really are meant to be. Forgiveness and finding gratitude towards life or another person is something that can set one free when living in anger and resentment.
A very important part of his life and who he is, is the commitment in his marriage in which his wife and he are living.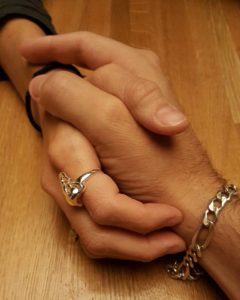 Be sure to connect and follow Jarred on Facebook, as you'll see his actions are aligned with what it is he is sharing with the world. Jason and I were blessed to create this episode as he is beginning to share his story with the world, as we know will impact those who are caught in the struggles of breaking free from life's restraints.
Time To Listen In!!
~~Eddie
And a lil something-something…..For those of you wanting to take a simple action that can not only ramp up your results when it comes to your personal development as well as serve those in need, we've got you covered.
We are donating 50% of every sale of our product, Climbing the Mindset Mountain to our brother Robert Thornton and his organization Cloud Covered Streets.
Head over to mindsetmtn.com/climb to make your investment today.
Also, don't forget it's time for you climbers to step up to the base of the mountain and join in with this community of like-minded individuals who are not only striving for  something more, but also have value to offer the community at Mindset Mountain On Facebook!
And one last thing, SUBSCRIBE at  Mindsetmtn.com/itunes or Mindsetmtn.com/stitcher so these episodes automatically download to your devices as well as following the podcast on Facebook!
Podcast: Play in new window | Download | Embed