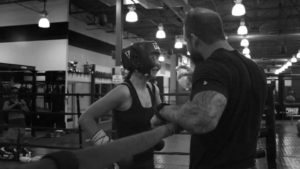 In The Storm: AB La Roche
Most interviews, whether on a podcast, radio, or television show have something in common…..The guest has already conquered the storm which once encompassed their world.
Well, this episode was a first for The Mindset Mountain Podcast in several ways.
This episode was our first recording in person with both hosts, as well as an amazing guest, AB La Roche.
You see, most of us rarely want to share openly the struggle we are currently facing.
We want to share what we've conquered, and not what we are trying to find internally at the moment.
We don't want to expose our weaknesses for fear of vulnerability, criticism, and judgement.
Well, this is definitely an episode which shares the story of a young woman who was running out of options…..and recently had the courage to take a leap of faith. Not only to learn to find faith in herself, but in someone she has no history with to guide her towards her 'power'!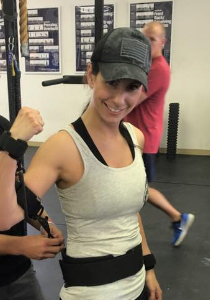 It is time we find the lesson in what AB is doing in this episode…..all the while she is in the middle of the storm, she is sharing with us what's brought her to this point.
As an audience we are blessed to be part of her inspiring journey while she is in it…..you too, might just be inspired to step into your power.
Connect with AB La Roche: Facebook 
Time To Listen In…..
Also, be sure to subscribe to The Mindset Mountain Podcast at: Mindsetmtn.com/itunes or Mindsetmtn.com/stitcher
If you want to show your support in helping support The Mindset Mountain Podcast so we can continue to provide our unique value as well as our network of high impact friends and mentors 5 days a week…you can do that in three ways.
Subscribe and Share our podcast.  Every download matters as you can help us spread the good word.
Make your investment in our one-of-a-kind personal development training product, "Climbing the Mindset Mountain."  You will receive a 1.5 hour video training and 2 bonuses.  All to help you fast track your mindset mastery.
Reach out to us by email if interested in our one on one coaching.  We would love the opportunity to jump on a call with you and go farther up the mountain leading you to conquer your inner battles and grab hold of your personal power.  Just email us at jboom@mindsetmtn.com or eddie@mindsetmtn.com
Podcast: Play in new window | Download | Embed