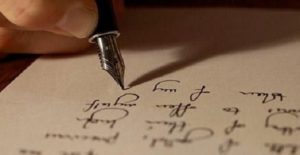 Scripting Life
What script are you reading from and implementing in your day to day life?
That written during your childhood by your parents, family, or society's expectations?
Or are there times where you feel that you are playing perfectly your written role, but the role you are living out was never meant for you as there is something missing in life?
The beauty of this podcast is that many of our guests have made major shifts in their lives due to filling the blank pages of their books with a more appropriate role for them in creating their own masterpieces!
From our last episode with Erik Shellenberger who was frustrated with average, to our episode with Shawn Stevenson of the Model Health Show who overcame a degenerative spinal disease by changing his diet even after being told by doctors that his prognosis was permanent and his pain had nothing to do with what he ate.
In this episode I'm going to share how some limitations were put on myself, as well as helping my children to take hold of the pen in scripting their lives.
Time To Listen In…..
~~Eddie
And a lil something-something…..For those of you wanting to take a simple action that can not only ramp up your results when it comes to your personal development as well as serve those in need, we've got you covered.
We are donating 50% of every sale of our product, Climbing the Mindset Mountain to our brother Robert Thornton and his organization Cloud Covered Streets.
Head over to mindsetmtn.com/climb to make your investment today.
Also, don't forget it's time for you climbers to step up to the base of the mountain and join in with this community of like-minded individuals who are not only striving for  something more, but also have value to offer the community at Mindset Mountain On Facebook!
And one last thing, SUBSCRIBE at  Mindsetmtn.com/itunes or Mindsetmtn.com/stitcher so these episodes automatically download to your devices as well as following the podcast on Facebook!
Podcast: Play in new window | Download | Embed