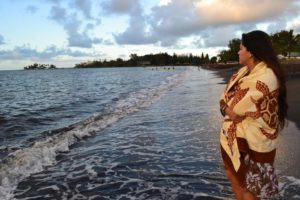 Celina Mahinalani Garza is a true spirit warrior.  After having her on our podcast recently, there is simply no doubt about that fact.
Celina is of the Kanaka Maoli (Native Hawaiian) people, Hispanic and Portuguese . She is a Mind/Body Wellness Practitioner and Advocate who incorporates tradition, spirituality, holistic modalities and interactive, education-based activities into presentations; all serving as motivational tools to success. Celina is a Certified Facilitator for Chronic Disease Self-Management Programs (CDSMP), Diabetes Self-Management Programs; and a School Health Index Trainer with the Association of American Indian Physicians.
Celina specializes in Motivational Inspiration, Empowerment, Stress Management, Healing/Wellness,Communication, Staff Development Programs: Teambuilding, Job Readiness Programs, Cultural Exchanges and Hawaiian Entertainment.
Born September 2, exactly 150 years to the date of Hawaii's last queen's birth; Queen Liliuokalani. Celina has been given and overcame several challenges and obstacles due to a great calling on her life….To educate and perpetuate.
CEL: Celebrate.Every.Life with Unconditional Love.
She brings a joyous level of intensity to her purpose filled life.  Whether that be in how she raises her children or serves in her community.  Whether it be in her approach to holistic health or passing along the culture of her ancestors.  Celina Mahinalani Garza is here to leave a lasting impact on every single person she encounters on her path.
And believe us when Eddie and I say, it wasn't always a path of ease.  Celina was hit hard by a near life shattering experience.  An experience that threatened to take away one of her most prized possessions…her voice.  But you will find out in this episode how the struggle she faced is now allowing her the opportunity to speak even louder than ever before!
Tune in as Celina Mahinalani Garza shares her heartfelt and spiritual journey.  As well as blessing our show with an unexpected musical gift.  Don't miss this one folks!
If you wish to reach out to Celina, feel free and contact over on Facebook on her page at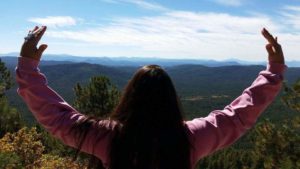 Gratitude is the Attitude that Gives Our Dreams Altitude!!!
Jason "J-Boom" Legaard
Podcast: Play in new window | Download | Embed