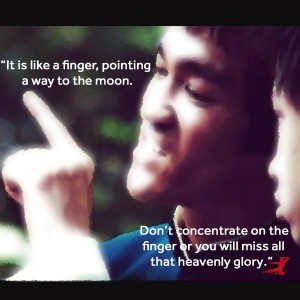 Unofficial mentors.  Not only are they available to all of us, but each of us can fulfill that role to someone else.  And many times, we will never even be aware the important role we are playing in someone's life.
Listen in on this solo shot episode on a Monday as I speak on the importance of the unofficial mentors in our lives.  I also speak on how whether we like it or not…each of us play that role of mentor to a stranger, a family member or friend.  It is a responsibility that we should never take lightly.
Learn how your path can impact others every single day.  Will you guide others to light or darkness?  Positive or Negative energy?  Will you be Bruce Lee the heroic teacher?
So kick back and soak in some more mindset hacks to help you conquer your Mindset Mountain. (and enjoy my attempt at a Bruce Lee impersonation lol.)
And if you want even more FREE TRAINING just Click Here for 5 videos that will help you shift your mind from struggle to success…right now.
Gratitude is the Attitude that Gives Our Dreams Altitude!!
Jason "J-Boom" Legaard
Podcast: Play in new window | Download | Embed