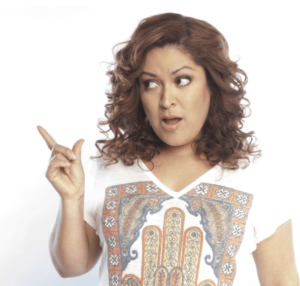 Creating Buzz with Patty Dominguez!!
You're on the path you were meant to follow which includes college, corporate job, family, etc……but you find yourself in overwhelm and unfulfilled in life, what do you do?
Our energetic and passionate guest shares with us her journey to a life of fulfillment.
Patty Dominguez left the corporate world after working with companies such as Hormel, McDonald's, Kraft Foods, and Chipotle….to name a few. Having left the corporate world to take the path of an entrepreneur hadn't been easy for her, but the rewards have been beyond expectations.
After having attended a networking event, Patty was hit with four words that have impacted her since and have been the basis of her moving forward……"Entrepreneurs Create New Money"!
In creating new skill sets and teaching the "Law Of GOYA"—Get Off Your Ass…..many businesses and individuals have benefitted from her experiences and expertise!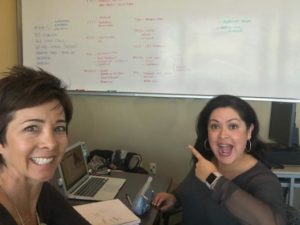 Not only has Patty grown in her own journey and expertise…..her and her partner are creating quite the buzz in the world.
The benefits of having continuously invested in coaching, attending events in understanding the importance of networking, and reframing the mindset to figure stuff out…..this episode is filled with continuous nuggets.
So it's time to listen in as our guest brings the spunk and spit-fire some of us need to get our rears into motion!
Be sure to connect and follow Patty in several ways: PattyDominguez.com
Her podcast and co-authored book: https://createbuzznow.com/patty
And her overall business: Create Buzz Now
~~Eddie
And a lil something-something…..For those of you wanting to take a simple action that can not only ramp up your results when it comes to your personal development as well as serve those in need, we've got you covered.
We are donating 50% of every sale of our product, Climbing the Mindset Mountain to our brother Robert Thornton and his organization Cloud Covered Streets.
Head over to mindsetmtn.com/climb to make your investment today.
Also, don't forget it's time for you climbers to step up to the base of the mountain and join in with this community of like-minded individuals who are not only striving for  something more, but also have value to offer the community at Mindset Mountain On Facebook!
And one last thing, SUBSCRIBE at  Mindsetmtn.com/itunes or Mindsetmtn.com/stitcher so these episodes automatically download to your devices as well as following the podcast on Facebook!
Podcast: Play in new window | Download | Embed