Ahhh the Law of Attraction.  Just think about all the goodies and it magically shows up at our doorsteps.  Ummmmm maybe not so much.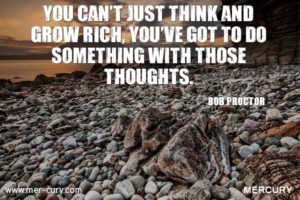 In this latest solo shot episode, I wanted to share 3 quick stories on how the law of attraction does work once YOU SHOW UP.
And that means taking action… no matter how seemingly small and insignificant.
First I will share how consistency allowed Eddie and I to attract a whole new audience to our podcast and impact new listeners with unique value from our recent interview with Becca Obrey.
Next you will find out how setting aside your ego and pride and asking for help all of a sudden opens doors to fresh opportunities to shine.
Finally I share how by sharing about my eBay side hustle with a friend led to more income and being able to help out that same friend at the same time.
You see… you don't have to conquer the entire world every day.  All you have to do is take that one next step into action.  Any action.
And that's when things really start to show up.
Law of attraction works when you do.
How will you show up today?
Gratitude is the Attitude that Gives Our Dreams Altitude!!!
Jason "J-Boom" Legaard
=====
A lil extra something….something!
We have our first sponsor…..Brenda Gagne!!
Head over to mindsetmtn.com/brenda to learn how Brenda has helped us build our brand and business, as well as helping others build their businesses online!
For those of you wanting to take a simple action that can not only ramp up your results when it comes to your personal development as well as serve those in need, we've got you covered.
We are donating 50% of every sale of our product, Climbing the Mindset Mountain to our brother Robert Thornton and his organization Cloud Covered Streets.
Head over to mindsetmtn.com/climb to make your investment today.
Also, don't forget it's time for you climbers to step up to the base of the mountain and join in with this community of like-minded individuals who are not only striving for  something more, but also have value to offer the community at Mindset Mountain On Facebook!
Podcast: Play in new window | Download | Embed