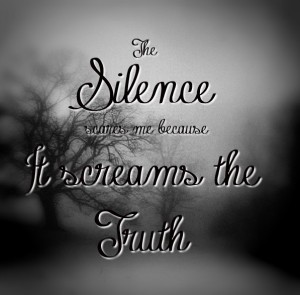 Silent Voices….
Have you ever wanted to speak the truth, (your truth), from the heart….but fear what will follow?
Silence screams the truth….and the truth of 'fear' can be overpowering.
Many of us have done it….are doing it….or have just gotten through it.
I began reading for the fifth or sixth time, "He-Motions: Even Strong Men Struggle"~~T.D. Jakes. The beginning of this book describes how many men have not been taught not to….or how many of us don't know how to let out our screams.
Now the point of this is this…..
Are you frustrated, hurt, or in pain of some sort, but due to the way you've been brought up, the fear of judgement of others, or the fear of criticism keeps you from releasing your words and emotions?
I know I've had that happen to me several times….and still do at times.
In the online marketing world, there are many of you who've been doubted….questioned….and even ridiculed for even thinking of going a direction which is new to the world, despite the successes some are having. Jason passionately shares his experiences on this in last week's EPISODE!
In 2013 I went to a marketing event in Las Vegas, called NO EXCUSES SUMMIT! This was a huge event for online marketers who were having major success, to beginning their success, as well as someone like myself who was there to find direction in the world of marketing.
Standing outside the door, waiting on the last day to get into the event, I spoke with a woman who was waiting with me. I had just met her and shared how I have a major voice and interest in the topic of suicide. This was a connection we made, and her attempts were going to be to help me to get to Salt Lake City, Utah to speak on the topic.
Two weeks later, I received a call that she had lost her son to suicide, and wanted me to speak at his funeral…..Here is the STORY!!
When we choose to speak, you might just be amazed what may come…..it may have nothing to do with you…..but it might just help you serve others by pursuing a vision!
Now listen in…..
~~Eddie
Podcast: Play in new window | Download | Embed