Managing guilt… boy oh boy has this been my wheelhouse for decades.
In today's late breaking Monday Madness episode of The Mindset Mountain Podcast, I share how the Facebook memories video below triggered a range of emotions.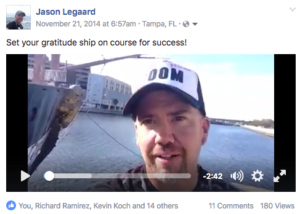 You see during the holiday season, especially Thanksgiving, Christmas and New Year's Eve… we all tend to reflect back on what might have been.
Or in my mind, what SHOULD HAVE BEEN! ARGH!
I'm sure most of you listening reading this fully understand the ugly gut wrenching pain of trying to do your best at managing guilt over dreams not fulfilled.
I got to face that type of situation down front and center just this morning after an amazing weekend of progress, connection and contribution. (That's partially why this episode is going out a bit later today.)
Those damn Facebook memories popped up a video from 2 years ago for me.
And I immediately felt guilt rush through not gratitude as I looked back at 2 years of goals seemingly not achieved.
Tune in as I break down how you can begin managing guilt in order to maximize your gratitude.  Which will then put you back on track with pushing forward and knocking out the remainder of your goals in 2016.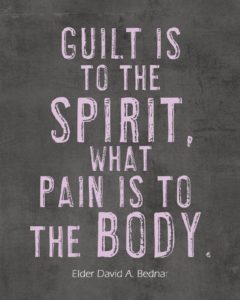 Gratitude is the Attitude that Gives Our Dreams Altitude!!!
Jason "J-Boom" Legaard
Time To Listen In!
Don't forget it's time for you climbers to step up to the base of the mountain and join in with this community of like-minded individuals who are not only striving for  something more, but also have value to offer the community at Mindset Mountain On Facebook!
And if you haven't already be sure to subscribe to Mindsetmtn.com/itunes or Mindsetmtn.com/stitcher so these episodes automatically download to your devices. And you can follow the podcast on Facebook!
Podcast: Play in new window | Download | Embed