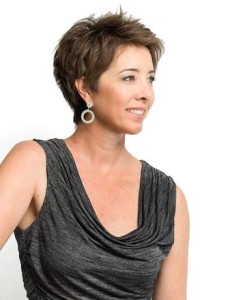 You know what's one of the coolest parts of Eddie and I creating The Mindset Mountain Podcast?
Hanging out, chillaxing, laughing our heads off all while we and our guest drop serious success insights and stories of triumph and struggle.  And it just always seems to just flow the way it's meant to be you know?
Well this episode was no exception to the rule as Pamela Herrmann and I were rocking and rolling the whole way on this one.  Tons of fun, rock solid biz building wisdom and a lot of stories. (even an unexpected Simpsons character impersonation by me lol.)
So you might be like cool..but who is Pamela Herrmann?  I'm glad you asked.
Pamela Herrmann is a best selling author, host of the podcast 'Customers For Life' and national speaker on the subject of creating exceptional customer experiences. With nearly 30 years in consumer products she is an expert at creating Paragons using offline and online strategies that reverses the hemorrhaging of money and increases sales and profits with low-cost strategies. Her clients include jetBlue, National Main Streets Center, State of Colorado Economic Development, North Carolina Main Streets, and the State of New Jersey Main Street Programs.
So as you can see…she has some serious entrepreneur leadership skills.  And then throw in a quick wit and we've got one jam packed episode.  Enjoy this one and we can't wait to hear how you create your customers for life after implementing some of Pamela's knowledge.
If you want to reach and connect with Pamela..check out the links below.
Customers for Life Podcast on iTunes
Customers for Life Podcast on Stitcher
Over on Facebook under Pamela Herrmann
The film What the Bleep do we know?
Podcast: Play in new window | Download | Embed