Well folks… Eddie and I doing something a little different here with our normal Wednesday episode.  We've decided to do a Rocking Recap!
We wanted to sit down and go back over the last 5 interview episodes that we had with our amazing guests and share our top takeaways.  Because hey… maybe you didn't get the chance to dive into every single one of theses interviews on the first go round.
Well now you've got your chance.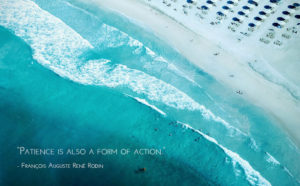 As you'll find out in this episode, the top takeaway was patience.  But not just that, patience combined with passionate and consistent actions in order to achieve the goal.
Whether that be the patience to accept one's natural gifts like Becca Obrey or the patience of chunking it up like Jim Steg on his quest through Kokoro.
No matter where you are in your current journey, patience combined with the intensity of action wins the day again and again.  Especially when it came to our last five interview guests.
So if you haven't already had a listen… or want to tune in again… here are the episode links.
Becca Obrey:  mindsetmtn.com/becca
Patty Dominguez:  mindsetmtn.com/pattyd
The Unstoppable Momma: Rhonda Swan:  mindsetmtn.com/rhonda
Erik Shellenberger:  mindsetmtn.com/erik
And Jim Steg: mindsetmtn.com/steg
Eddie and I definitely have the utmost gratitude for all of these guests bringing their signature styles and value to our show and to you our faithful audience.
Oh and make sure that you check out my brand spanking new training course, "Thrive with Facebook Live" over at mindsetmtn.com/thrivewithlive
If you've been far too patient when it comes to shooting your very own high impact, results rocking live videos… let this fast track course get you the top of the mountain ASAP!
Thanks again and Eddie and I will see ya on the next one!
Time to Climb!
Jason "J-Boom" Legaard
=======
And a lil something-something…..For those of you wanting to take a simple action that can not only ramp up your results when it comes to your personal development as well as serve those in need, we've got you covered.
We are donating 50% of every sale of our product, Climbing the Mindset Mountain to our brother Robert Thornton and his organization Cloud Covered Streets. Head over to mindsetmtn.com/climb to make your investment today.
And one last thing, SUBSCRIBE at Mindsetmtn.com/itunes or Mindsetmtn.com/stitcher so these episodes automatically download to your devices as well as following the podcast on Facebook!
Podcast: Play in new window | Download | Embed