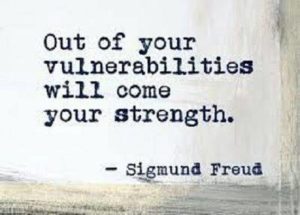 Stepping Into Your Strength!
Or as my partner says…..Walking Into Your Wheelhouse!!
You see, we are all gifted with something that separates us from many. This gift at times is brought about in a ways we would never want to learn as much as we know.
Personally, I have overcome a moment in life as I sat in my bedroom as a grown man and father to two children…..tears, fear and hopelessness filled my heart as I sat on my bed with a Remington 870 Wingmaster 12 gauge inserted into my mouth as my finger began pulling on the trigger. On top of this, I have dealt with over 15 suicides….some close to me, and some not.
As for Jason, he shares in this episode how a life of guilt for the loss of his sister had impacted his life.
You see, our strengths in helping others overcome certain struggles in their lives have come from us overcoming our personal struggles. They were not learned from a textbook or teacher…..they were learned in the most valuable way, and that is experience.
What is it that you may find was just part of your life and story, but aren't recognizing it's a strength you have which may come easy to you in which you may help others?
Jason and myself want to trigger your mind and heart to get you to begin searching within yourself to find who you are truly meant to be!
Step into your strength….it is a gift you been blessed with, no matter how you were gifted this blessing!
Time To Listen In!!
Don't forget it's time for you climbers to step up to the base of the mountain and join in with this community of like-minded individuals who are not only striving for  something more, but also have value to offer the community at Mindset Mountain On Facebook!
And if you haven't already be sure to subscribe to Mindsetmtn.com/itunes or Mindsetmtn.com/stitcher so these episodes automatically download to your devices. And you can follow the podcast on Facebook!
Podcast: Play in new window | Download | Embed