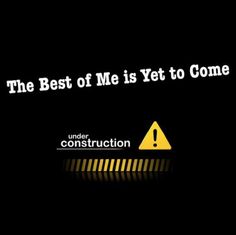 Constructing Myself
These words hit home for me after watching the new Tony Robbins Documentary….I'm Not Your Guru!
Think about it….how many of us are exactly who we want to be?
I mean realistically, not to be Michael Jordan but knowing we don't have the God Given skills or talents, but I mean to be excelling in all aspects of our lives.
Are you physically where you want to be, considering the your body you've been given?
Are you financially where you want to be,  no matter the circumstances you were born under?
How about your relationships, are you a contributor to the lives of others and do you have a strong body in your marriage, with a significant other, or even a business partner?
Well, to reach those high points, we have to 'construct ourselves' to become the individuals we desire to become.
We have to create the blue print ourselves and begin laying down the foundation of what we want for our lives.
Well, it's time to listen in as I keep this short, but I want to trigger these thoughts in your life to begin putting in the work so you can "construct your life" for what you want it to become!
Listen In…..
Also, be sure to subscribe if you haven't already at: Mindsetmtn.com/itunes or Mindsetmtn.com/stitcher and please leave a review to help other listeners find our podcast and the reasons why they too should subscribe!
And last…..if you are looking for a like-minded community of individuals that are in search of shifting their "mindsets" such as you…..go to Mindsetmtn.com/facebook and click join, then Jason, myself, or one of our admins will get you in to our private community!
It Is Your Time To Climb!!
Podcast: Play in new window | Download | Embed