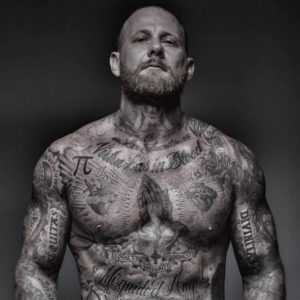 From The Dark Depths–To Taking Flight: Jaime Alexander Smith
A man can grab your attention by what he says.
A man can grab your attention by his physical presence.
A man can grab your attention by the displays of art and meaning of 'his life' ingrained upon his body through the different shades of ink.
But to be a man who doesn't grab attention, but "draws you in" by sharing his 'shit storms',  is a whole different story.
From The Dark Depths Of Life, Jaime has risen!
He's risen from the ashes of his Hell, for the reflection he sees in the mirror!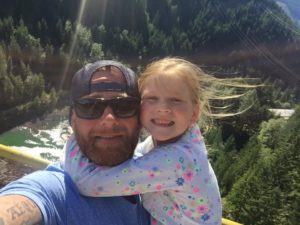 He's risen for the beautiful life which looks upon him for safety and comfort, and to base a standard for a man in her life based upon the role he chooses to set forth for her.
You see, we all have been in our own hell…..or we are living them now, and it is for that reason the Jaime Alexander Smith has chosen to Take Flight! As Jaime stated in this episode, Hell Is Hell, and one person's hell is no greater or worse than the other's.
When we are grounded or  living below the surface, the world as we'd like to know it is confining and suffocating. It is then which we let go of our EGO and extend our hand out for help.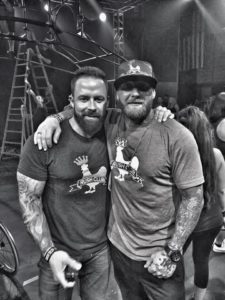 Prior guest on The Mindset Mountain Podcast, Danny Page, has become the wind to propel Jaime into the sky, allowing him to fully spread his wings and take flight!
So, as we dive into this episode, be sure to listen in and release any thoughts and judgement about Jaime's story, as this episode will definitely "shock-n-awe" you…..
But it will also inspire you to walk through your darkness and begin to taking action to begin your flight among the stars!
Be sure to follow Jaime On Facebook and feel free to reach out to him or follow him on his videos as he shares his world with all of us.
Listen In!
Also, be sure to subscribe if you haven't already at: Mindsetmtn.com/itunes or Mindsetmtn.com/stitcher and please leave a review to help other listeners find our podcast and the reasons why they too should subscribe!
And last…..if you are looking for a like-minded community of individuals that are in search of shifting their "mindsets" such as you…..if you are looking for a safe place to share your successes and failures and to be able to get insight from others who are reaching for higher ground in all aspects of life, go to Mindsetmtn.com/facebook and click join. Jason, Eddie, or one of our admins will get you in to our private community!
It Is Your Time To Climb!!
Podcast: Play in new window | Download | Embed