LIFE IS.  YOU ARE.

Welcome to another episode of Inspire the Fire Friday here on the Mindset Mountain Podcast.  In this one I'm taking a deep dive into how we all can strive to remain an eternal student.
Now you might be wondering why is today's episode going up so late in the day?  Well there is a wonderful reason for that as within these past 12 hours or so I've been reconnecting with myself as one such eternal student.
But the thing is, it's not what you might be thinking of when you focus on learning.
You see last evening I reconnected with an old friend I hadn't seen in years and we had such a great time catching up and laughing our heads off.  Plus I was also able to dive into reading my book on King Solomon's wisdom as well.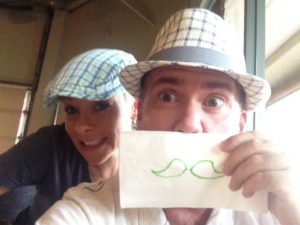 So I was learning not only from the book, but learning or should I say re-learning the importance of spending quality time with friends.  To truly connect, laugh, smile and speak on deep stuff too.
Right after that I texted another friend, we call her Pattycakes lol, and swung by and we hung out and chatted about all types of stuff.  Again, more learning.  As well as laughing.
Then this morning I met up with a new brother of spirit in Chris Tai Melodista.
We only spent 2 hours together in deep, connected truth seeking conversation.  But apparently we were in the vortex cuz it seemed like an entire day passed by.
Chris shared how he looks at life as we are "great learners."  What a beautiful statement as well as a freeing philosophy.  For if you focus on being a great learner, an eternal student, you never truly fail at anything!
So tune in as I am extra lit up for a Friday and also hear what the hell I'm getting at with this podcast title, Life Is. You Are.
Gratitude is the Attitude that Gives Our Dreams Altitude!!!
Jason "J-Boom" Legaard
Also, be sure to subscribe if you haven't already at: Mindsetmtn.com/itunes or Mindsetmtn.com/stitcher and please leave a review to help other listeners find our podcast and the reasons why they too should subscribe!
And last…..if you are looking for a like-minded community of individuals that are in search of shifting their "mindsets" such as you…..go to Mindsetmtn.com/facebook and click join, then Jason, myself, or one of our admins will get you in to our private community!
It Is Your Time To Climb!!
Podcast: Play in new window | Download | Embed