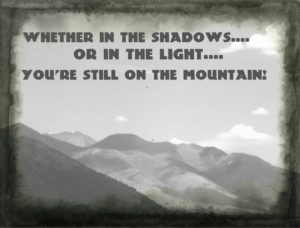 Light And Shadows
In the above pic, whether in the shadows or in the light….you're still on the mountain.
Too many times we fail to lose sight of where we really are in life.
We're making the climb towards a destination, and even though we're making progress we put focus on whether the light is shining upon us rather than any progress that has been made.
Along our paths, remember that the journey is 'our own personal journey'.
Though we might be on the same trails, there is something that each of us is attempting to conquer that is unique to us, and only us.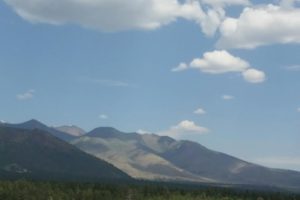 There will be filters and edits upon each picture
Our perceptions of the journey may hold water and truth…..
And in other cases we try to disguise our journeys as something that it's not, whether as something unattainable or something that is far worse than the truth.
This episode is to inspire you to take down the smoke and mirrors…..
This is to entice you to face the truths….
The truth that your journey is not meant to be simple….
The truth that your journey is meant to create growth….
And most important, the truth that your journey is meant to be conquered and create you to be closer to the person you've always been destined to be.
Listen In!
~~Eddie
Subscribe: Mindsetmtn.com/itunes or Mindsetmtn.com/stitcher
Podcast: Play in new window | Download | Embed