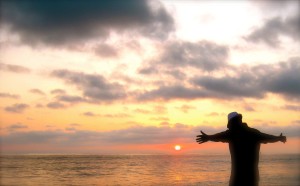 Personal crisis can come on in many forms.  Financially, spiritually, physically, friendships or loss of a loved one.  Sometimes they combine all in a cauldron of fiery fear.  Well… I've been in the midst of the fear for awhile and wasn't facing it.  But last evening, I allowed myself to stare deeply into it.  And I was able to cure my personal crisis with the power of conversations.
So I won't write any more words here.  I truly don't feel written words alone will generate the power of this lesson for you.  I need you to hear my voice.  I need you to hear the intensity of my fear.  I need you to hear my whole body shudder with emotion.   I need you to truly HEAR ME.
And by so doing, my ultimate goal is you will be able to hear yourself like never before in this lifetime.
Listen in now.
God bless.
Gratitude is the Attitude that Gives Our Dreams Altitude!!!
Jason "J-Boom" Legaard
Podcast: Play in new window | Download | Embed