Morgan Madden is throwing paint on the blank canvas of his life.  And oh what a masterpiece he is seeking to create.
I recently had the chance to meet and connect with Morgan at a recent entrepreneur event put on by Mark Hoverson.  As I was hanging out enjoying a frosty beverage the first night, I noticed my great friend Brenda Gagne talking to this guy. (Along with his buddy Tim Spillane)
It seemed that conversation was absolutely energized and there was a flow of connection and inspiration spiraling around him.  So I just had to step up and introduce myself and said, "What the hell is going on over here?!"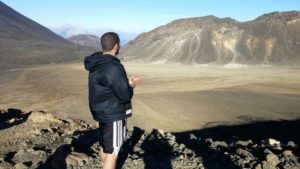 Check out the balance that Morgan is striving for already at the age of 23.  Here is a breakdown of his bio.  Make sure you notice the multiple areas of mastery he is seeking.
Traveler/Backpacker (Jamaica, UK, Mexico, Virgin Islands, New Zealand, 25 out of 50 states)
Liveaboard in Southwest D.C. (Gangplank Marina – 50 ft Motor Yacht) and playing guitar for 10 years.
Brand Ambassador for Essentia Water, Certified Cognitive Behavioral Therapist and published in "September Eleven Maryland Voices: Reaction, Reflections, Resilience."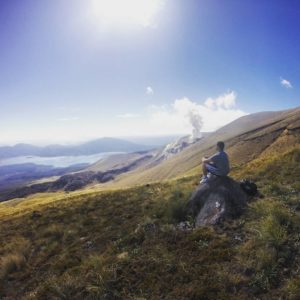 Tune in as Morgan Madden dives deep on a variety of topics.
Whether it be how vital travel is to his personal growth to his appreciation for energetic connections between people.  We also discuss how faith and action MUST go hand in hand for us all to create our ultimate life's work.
If you wish to reach out to Morgan and connect with him even more, you can hit him up at the following spots.
Facebook: https://www.facebook.com/morganmadden
Instagram: https://www.instagram.com/morgan__madden
YouTube:  https://www.youtube.com/channel/UC5WXssWP2-g4WTSygDIX0-w
Check out where Morgan's adventure will lead him next!
Gratitude is the Attitude that Gives Our Dreams Altitude!!!
Jason "J-Boom" Legaard
Subscribe: Mindsetmtn.com/itunes or Mindsetmtn.com/stitcher (android users)
If you want to show your support in helping support The Mindset Mountain Podcast so we can continue to provide our unique value as well as our network of high impact friends and mentors 5 days a week…you can do that in three ways.
Subscribe and Share our podcast.  Every download matters as you can help us spread the good word.
Make your investment in our one-of-a-kind personal development training product, "Climbing the Mindset Mountain."  You will receive a 1.5 hour video training and 2 bonuses.  All to help you fast track your mindset mastery.
Reach out to us by email if interested in our one on one coaching.  We would love the opportunity to jump on a call with you and go farther up the mountain leading you to conquer your inner battles and grab hold of your personal power.  Just email us at jboom@mindsetmtn.com or eddie@mindsetmtn.com
Podcast: Play in new window | Download | Embed