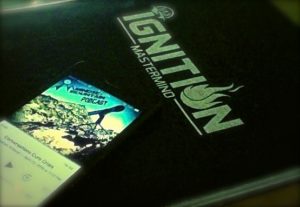 So…are you listening, hearing or absorbing the podcasts you enjoy?  That is the question and perspective shift I wanted to share on this Tactical Tuesday episode of The Mindset Mountain Podcast.
You will hear the 3 distinct differences as to why these approaches can have varying degrees of impact on your personal development when it comes to consumption of podcasts.
Listening is usually just surface level and lightweight.  Hearing allows you to dig deeper and soak in additional a-ha moments.  But when you absorb… truly absorb the podcast content… watch out!
So tune in and find out the tactic on just how to make it easier to truly absorb a podcast and extract every single ounce of value and apply it to your own life.
And of course I highly suggest you always absorb not only our podcast Mondays through Fridays…but also our 5 FREE VIDEOS you can get immediate access to over at mindsetmtn.com/freevideos
Gratitude is the Attitude that Gives Our Dreams Altitude!!!
Time to Climb.
Jason "J-Boom" Legaard
Podcast: Play in new window | Download | Embed