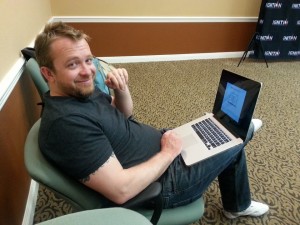 Are you ready for powerful stories of triumph?
Are you ready to learn mindset hacks to conquer your goals?
Well if you're ready, get set for a wild ride with our guest Kimball Roundy.
Kimball is a highly successful online marketer, mentor and speaker.
In fact, Eddie and myself heard Kimball share his raw and inspiring story for the very first time from stage.  Hearts and minds were most definitely moved.
So sit back and enjoy our chat with Kimball Roundy and find out how to just keep swimming!
Connect with him over on Facebook
And here's a bonus, here's more of Kimball's story from the Biography channel show "I Survived."
And if you received a ton of value from this episode, please leave a 5 Star Review over on iTunes and Stitcher radio.  Gratitude!
Podcast: Play in new window | Download | Embed