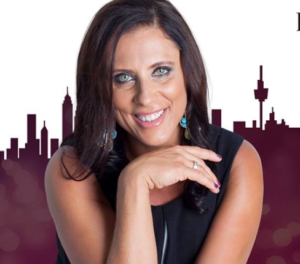 Maintaining Values: The Unstoppable Momma…..Rhonda Swan
"Our bank accounts don't define us as leaders"~~Rhonda Swan
Taking chances……
Defying the norm…..
Value driven…..
Standing for your purpose based upon a solid foundation…..
These are a few things that define our amazing guest Rhonda Swan and her husband Brian…..together known as The Unstoppable Family!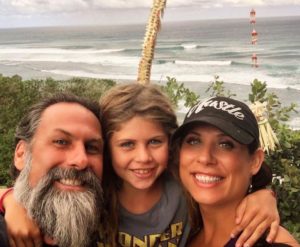 Choosing not to allow daycare to raise her beautiful daughter so she could work a corporate job, Rhonda's drive and determination is still to figure it out, all the while maintaining values!!
Having left the norms of life to travel the world for an expected 2 years……the Swans have yet to return to the States, as the world has been their home for the past 8 years.
Having created a living online as top earner for each business they were involved in for the past 13 years, their journey has led them to creating their own businesses for self online for the last year and a half.
In this episode, not only hear how Rhonda's decision has changed her family's lives, but she also gives great advice and tips in ways you too can work towards creating a life online.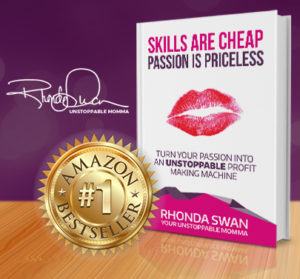 Now an Amazon Best Seller, be sure to head over to Unstoppable Momma to dive into her works and value driven site as well as her programs to redirect you towards the life you've dreamed of but never knew how and where to start.
And be sure to follow Rhonda On Facebook!
Time To Listen In…..
~~Eddie
And a lil something-something…..For those of you wanting to take a simple action that can not only ramp up your results when it comes to your personal development as well as serve those in need, we've got you covered.
We are donating 50% of every sale of our product, Climbing the Mindset Mountain to our brother Robert Thornton and his organization Cloud Covered Streets.
Head over to mindsetmtn.com/climb to make your investment today.
Also, don't forget it's time for you climbers to step up to the base of the mountain and join in with this community of like-minded individuals who are not only striving for  something more, but also have value to offer the community at Mindset Mountain On Facebook!
And one last thing, SUBSCRIBE at  Mindsetmtn.com/itunes or Mindsetmtn.com/stitcher so these episodes automatically download to your devices as well as following the podcast on Facebook!
Podcast: Play in new window | Download | Embed