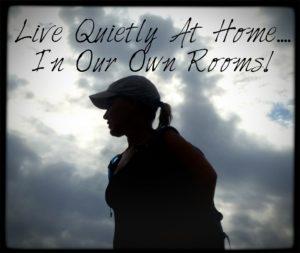 "Most our misfortunes spring from not knowing how to live quietly at home, in our own rooms"~~ Pascal
This morning I was sifting through the book "Spellbinders Gift" by Og Mandino and found the highlighted quote. Not only did it trigger some meaning, it related to a question I was asked by a future guest for this podcast.
"Are You A Christian?", I was asked.
"Yes" I responded.
The reason I was asked this question was in relation to the impacts, effects, and acts of suicide. When one is away from everyone they know whether it be at work or with friends or family, one needs to have a belief in something greater. It is that belief or faith that gets us through the times when we are alone….In our homes….In our own rooms…..With our own thoughts!
We find our words that run through our mind and heart to be our truth. If this is so, how do you speak to yourself?
I am imperfect…..but in that, I am unique for there is nobody like me!
I am flawed….but in that, I have the ability reshape myself as I wish!
I have made many mistakes….which now can lead to a redemption which leads me well beyond current place for now I know what works and doesn't work!
Yes, sometimes speak softly.
Sometimes speak with purpose.
Speak with intention.
Be careful of the words you choose to speak to yourself….When home alone….in your own room!
Time to listen in!
And now you can find us on Google Play as well!
In fact, We put together a couple of special pages with all the step by step instructions on how to both Subscribe and leave us a 5 Star Review on iTunes.
Podcast: Play in new window | Download | Embed