Stats & Sculpture… are you using your stats as the hammer and chisel to carve your masterpiece?  Well let's find out in this latest solo shot episode of The Mindset Mountain Podcast.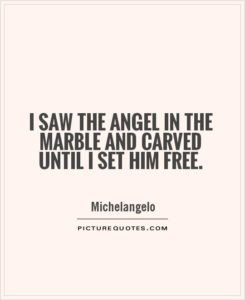 This thought of stats and sculpting popped into my head randomly last Friday morning while on my drive.  And it really forced me to take a deep dive into not only my past… but also how to better leverage criticism and feedback for the here and now.
In this episode, I was reminded how often that most of us (especially me) channel any sort of feedback into an immediate feeling of personal attack.  Instead of allowing the criticism to be a tool for improvement… it begins a way to crush and crumble my confidence.
You'll hear how I realized that for me, this knee jerk defensive reaction stems from years back during grade school, junior high and high school.  And you'll hear how for the past few years, I've finally been able to transform my confidence using the "hammer and chisel" of criticism.
Once you or I are able to stop getting caught up in being "butt hurt" whenever we check our progress stats or receive criticism… we are on our way to personal mastery.
So if you're looking to carve your own masterpiece of personal development in any area of your life… tune in and be reminded how to check your stats and Kick Ass!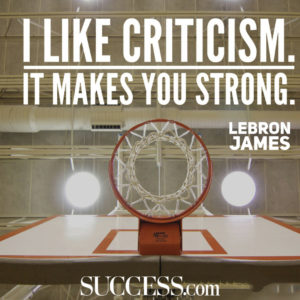 I sincerely hope that after this mindset shift, you'll head off into your new week with a strength you didn't know existed.  But with it's unveiling… now understand the immense power and beauty you can create on a daily basis.
Gratitude is the Attitude that Gives Our Dreams Altitude!!!
Jason "J-Boom" Legaard
And one last thing, SUBSCRIBE at  Mindsetmtn.com/itunes or Mindsetmtn.com/stitcher so these episodes automatically download to your devices as well as following the podcast on Facebook!
And now you can find us on Google Play as well!
In fact, Jason even put together a couple of special pages with all the step by step instructions on how to both Subscribe and leave us a 5 Star Review on iTunes.
Just go to mindsetmtn.com/subscribe and mindsetmtn.com/review
Podcast: Play in new window | Download | Embed