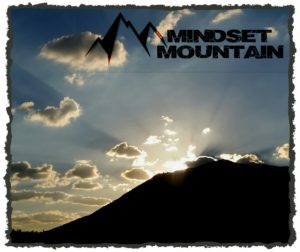 If It's Important Enough….You Will Come Back To It, Or It Will Come Back To You: REBIRTH!!
In this episode you will find out a little about the break we've taken with the "Mindset Mountain Podcast"!!
There are times in life in which we take a step back. One decides to pay attention to the emphasis one puts on what they say is important to them, and one's actions or lack of will provide the answer.
There was a point in time which we lost control of our schedules and this podcast lacked the importance in our days. It wasn't that we lost interest….it was we had our own issues prioritizing our days, which not only affected the podcast, but certain areas in our lives were taking a hit as well.
In this episode, hear some of the fun we had in interacting once again in this format.
Hear some of our own questions we had for each other as they were unexpectedly asked.
As this episode comes out this week, we are coming out a day late as we've had technical difficulties…..but we're back.
Time To Listen In!!
Also, don't forget it's time for you climbers to step up to the base of the mountain and join in with this community of like-minded individuals who are not only striving for  something more, but also have value to offer the community at Mindset Mountain On Facebook!
And now you can find us on Google Play as well!
In fact, Jason even put together a couple of special pages with all the step by step instructions on how to both Subscribe and leave us a 5 Star Review on iTunes.
Just go to mindsetmtn.com/subscribe and mindsetmtn.com/review
Podcast: Play in new window | Download | Embed