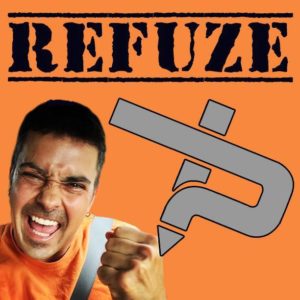 Expressing Self–Tony Kates
There comes a point in life where we hit that wall, both physically and mentally! During these times, we find ourselves not being ourselves.
The reality is that we aren't living up to the image we once saw ourselves becoming.
In this episode, Tony shares some powerful points that have defined the way he has come to life his life, to "REFUZE To Live Average"! Now this can be found in text form, so be sure to head over to Amazon to get your copy by clicking the pic below!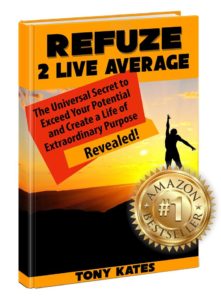 The one point in his life that hit me hard was one thing that many of us do in putting aside our dreams almost indefinitely,  and that is when we "want more…..we work more"! In doing so, we set aside those visions we once had for ourselves by losing ourselves in a job and eventually allowing our dreams to slip through the cracks of life.
Tony Kates exposes to us that we do have the permission and potential to do something different with our lives.
In Tony's words….. "Question Life, Demand More, Period"!!
Be sure to follow Tony Kates at Refuze.com
As well as to connect with his FB Personal Page and FB Fan Page!
It's Time To Listen In and learn a little about expressing yourself!!
~~Eddie
And a lil something-something…..For those of you wanting to take a simple action that can not only ramp up your results when it comes to your personal development as well as serve those in need, we've got you covered.
We are donating 50% of every sale of our product, Climbing the Mindset Mountain to our brother Robert Thornton and his organization Cloud Covered Streets.
Head over to mindsetmtn.com/climb to make your investment today.
Also, don't forget it's time for you climbers to step up to the base of the mountain and join in with this community of like-minded individuals who are not only striving for  something more, but also have value to offer the community at Mindset Mountain On Facebook!
And one last thing, SUBSCRIBE at  Mindsetmtn.com/itunes or Mindsetmtn.com/stitcher so these episodes automatically download to your devices as well as following the podcast on Facebook!
Podcast: Play in new window | Download | Embed