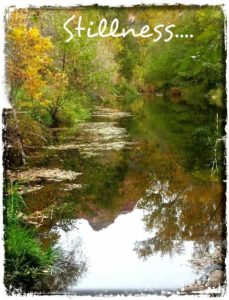 The Power Of Silence
In this chaotic world, many forget to realize the 'power of silence'!
The more noise that is being heard and created is a sign of progress, right?
The break of silence is what isn't being heard! The break of silence leaves each of us to our own imagination as to what can be created in that short period of time.
A blank page in a journal isn't a sign of empty space! A blank page represents numerous possibilities as to what could be created.
Many of us fear the stillness of the world, as it leaves us to our own thoughts. It is in our own thoughts which many fear to face as we choose to see what isn't in our lives, as well as to what is.….all seen in shades of darkness!
It's time we bring light to the dark pages of our books, as well as a time in which we have the opportunity to create!
Time to listen in……
~~Eddie
And a lil something-something…..For those of you wanting to take a simple action that can not only ramp up your results when it comes to your personal development as well as serve those in need, we've got you covered.
We are donating 50% of every sale of our product, Climbing the Mindset Mountain to our brother Robert Thornton and his organization Cloud Covered Streets.
Head over to mindsetmtn.com/climb to make your investment today.
Also, don't forget it's time for you climbers to step up to the base of the mountain and join in with this community of like-minded individuals who are not only striving for  something more, but also have value to offer the community at Mindset Mountain On Facebook!
And one last thing, SUBSCRIBE at  Mindsetmtn.com/itunes or Mindsetmtn.com/stitcher so these episodes automatically download to your devices as well as following the podcast on Facebook!
Podcast: Play in new window | Download | Embed