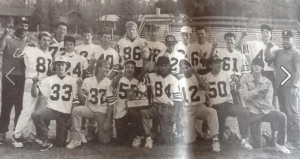 Yes, this is the team that was a lil 'too stupid to know any better'…..
(NOT REALLY),Ha Ha……actually we were a group of young men who chose to not give up, overcoming the odds
A team who chose to believe in something greater than ourselves
A team who was comprised of some young men who had their asses handed to them in prior years, and chose to flip the switch.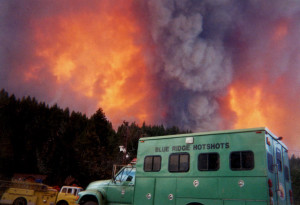 And this pic, which I've shared before is a pic of Atlanta, ID….a small town on the verge of becoming a town hit hard by a catastrophic wildfire.
The crew I had become part of chose to not listen to fire personnel….
We chose to be assertive and not responsive….
We chose to create the possibility of saving all structures and homes in this small mining town.
The messages from these two scenarios are proof that sometimes we do have it in us, despite what others say…..to create or environments and have an influence on the end results.
Listen in and please share your thoughts and comments….
And yes, you may have to be a lil 'too stupid to know any better'!
Clarify: Not stupid, just choosing not to committing to the result others are expecting, including a result which you may feel destined towards.
Podcast: Play in new window | Download | Embed