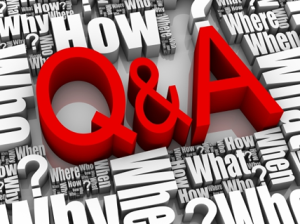 FAILED! FAILED! FAILED!
Oh yeah… that's right Eddie and I fell flat on our faces today folks.  But don't worry, we popped right back up and dropped serious value with this episode.
You see normally we would have another rock solid interview with an amazing guest for our Wednesday show.  Well that didn't happen this week so we decided to do a listener question and answer episode.  We each put out a video this morning asking for questions so we could dive deep into valuable answers for our audience.
But you see it's kinda hard to do a q and a episode with no q's!!  No questions lol.
That's when Eddie and I rolled with this punch and created one of the most raw, in the moment episodes we've done so far on The Mindset Mountain Podcast.
You see we could've easily swept this failure under the rug, kept our volume at the level of a whisper.  But that isn't how we roll here.  Eddie and I made sure to speak up NICE AND LOUD about this failure in order to share the lessons learned with all of you.
So soak in the value and learn from our mistake this morning.  Plus you'll enjoy one of the weakest intros I've ever done for our show lol.
Oh yeah… and you will learn how to focus on your big wins right in the midst of the storm. Just like Eddie and I did as we noticed a Facebook post from our previous guest Joshua Santos.  Check out the screenshot below to see the great news for him and how our podcast set the scene for part of his success.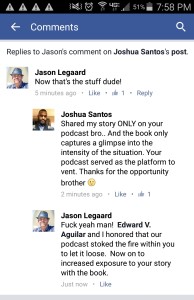 Alright enough waiting, time to get into this episode.  If you gain value today, make sure you share it with your followers.  Let's pass on the message of how FAILED can turn into FIRE!
Gratitude is the Attitude that Gives Our Dreams Altitude!!!
Jason "J-Boom" Legaard
PS – If you want to gain access to our 5 FREE VIDEOS on how to instantly shift your mindset from struggle to success… just go to mindsetmtn.com/freevideos
PS #2 – Actually while you're at it, also make sure and grab your copy of our one-of-a-kind personal development adventure training "Climbing the Mindset Mountain" at mindsetmtn.com/breakthrough
Podcast: Play in new window | Download | Embed