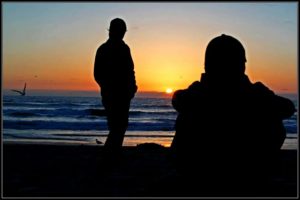 No More Silence
Yesterday, I shared openly on my Facebook Page a thought and idea that had come to me once waking up….. "Silence the child….Silence a soul"!
Now where did this come from?
This not only referenced how we as adults, teachers, and coaches have the power to influence our youth both positively and negatively…..but how we as individuals silence the child in ourselves.
There is that youthfulness in you who dreams…..
That youth who wants to scream when the emotions are present….
Who wants to laugh out loud when the feelings fill one up with joy….
Who wants to step off the ledge into the glassy waters and feel that refreshing sense of safety after free falling and feeling the exhilaration of trusting the fall, as well as the landing!
It's time to recognize who you have to become, to create the life you are meant to live!
No More Silencing The Soul!
It's time to listen in!!
~~Eddie
A lil extra something….something!
We have our first sponsor…..Brenda Gagne!!
Head over to mindsetmtn.com/brenda to learn how Brenda has helped us build our brand and business, as well as helping others build their businesses online!
For those of you wanting to take a simple action that can not only ramp up your results when it comes to your personal development as well as serve those in need, we've got you covered.
We are donating 50% of every sale of our product, Climbing the Mindset Mountain to our brother Robert Thornton and his organization Cloud Covered Streets.
Head over to mindsetmtn.com/climb to make your investment today.
Also, don't forget it's time for you climbers to step up to the base of the mountain and join in with this community of like-minded individuals who are not only striving for  something more, but also have value to offer the community at Mindset Mountain On Facebook!
And one last thing, SUBSCRIBE at  Mindsetmtn.com/itunes or Mindsetmtn.com/stitcher so these episodes automatically download to your devices as well as following the podcast on Facebook!
Podcast: Play in new window | Download | Embed