Tell Your Story.
In this latest solo shot episode, I was inspired by a recent post by a former guest of our podcast Danny Page.  In a very short period of time, he has had a profound impact of my life and journey within my own personal development.
His recent post inspired me to share my perspective on why it is so vital for all of us… and especially YOU… to tell your story.
I truly believe that each one of us possess a power and obligation of leadership in telling our story to the world.  For I in that telling, you are able to both heal and connect with people who are in desperate need to know they were never alone.
Tune in today as I share how much that healing and connection has led me to an entirely new place in my journey and how it can do the same for you.
And it all begins… when you tell your story.
Cuz your story matters.
Gratitude is the Attitude that Gives Our Dreams Altitude!!!
Jason "J-Boom" Legaard
P.S. Make sure if you haven't already, invest the time to listen to our interview with Danny Page.  It is well worth the investment of your time.
You can listen to it right here now:
http://mindsetmtn.com/2016/05/31/existence-danny-page/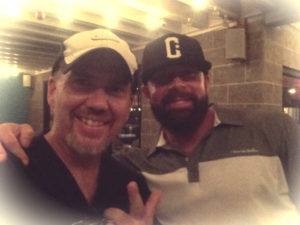 Don't forget it's time for you climbers to step up to the base of the mountain and join in with this community of like-minded individuals who are not only striving for  something more, but also have value to offer the community at Mindset Mountain On Facebook!
And if you haven't already be sure to subscribe to Mindsetmtn.com/itunes or Mindsetmtn.com/stitcher so these episodes automatically download to your devices. And you can follow the podcast on Facebook!
Podcast: Play in new window | Download | Embed