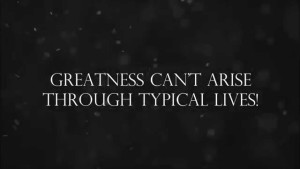 Are you searching for a motivational message this Monday?
I've got a powerful one for you right here.
There are going to be times in our lives when we get knocked down, brought to our knees.
We will ask the question how do we go on?
In this motivational message, I share the power of those 1,000's of people standing behind you. Ready to lift you up again.
They have always been there supporting you. You just forgot they were there.
RISE UP!!!
Listen in to the audio on the podcast or you want to watch the video as well..here ya go.
Gratitude is the Attitude that Gives Our Dreams Altitude!!!
Make sure you grab your chance to win a FREE BOOK!
Just register for our upcoming free webinar with Brenda Gagne and Justin Glover on how to master webinars.  Register here mindsetmtn.com/513 and we will see you February 17th.
If you want help mastering your mindset, grab our 5 FREE VIDEOS over at http://mindsetmtn.com/freevideos
Podcast: Play in new window | Download | Embed