Distancing Self To See Clearly
Before I began to write this, I took a clear look at the reason why our recent break was needed. I looked at our stats for our podcast and the episodes which have done great….and the ones which didn't have the numbers on the downloads.
You see, each individual who came onto our show to share "their story" with us and our audience shared a part of them which many had feared to share.
Our numbers weren't where they should be, and this caused tension and animosity towards many individuals, both known and unknown.
But the truth is, we as a podcast failed to do our part!
We failed to get the stories of others out to more individuals!
And thanks to two podcasts, The Order Of Man and Jocko Podcast both taught me to take "extreme ownership" in the undesired results we've achieved!
But the other aspect is this…..
Our podcast has influenced several lives.
Our podcast has directed individuals to reach out to some of our guests to seek guidance.
So did we fail?
The answer to this is a huge "HELL NO"!
We will conquer this climb by adjusting to the elements and mapping out our trek based upon the journey of others, as well as blazing our own trail towards the top!
So dive into this episode as Jason and myself share our recent truths as we continue to climb!
A break was needed!
Clarity needed to be found!
To see things clearly, at times one must step back and detach themselves from the moment to evaluate, asses, and continue forward!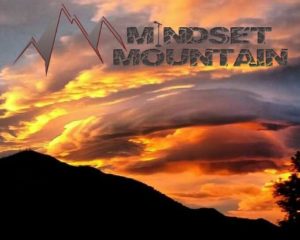 Be sure to share and comment, as we are in this climb together and it is 'our duty' to open up the doors to those who need guidance, as well as influencing others to 'take the lead' as they are meant to reach higher ground!
Time To Listen In!
Don't forget it's time for you climbers to step up to the base of the mountain and join in with this community of like-minded individuals who are not only striving for  something more, but also have value to offer the community at Mindset Mountain On Facebook!
And if you haven't already be sure to subscribe to Mindsetmtn.com/itunes or Mindsetmtn.com/stitcher so these episodes automatically download to your devices. And you can follow the podcast on Facebook!
Podcast: Play in new window | Download | Embed