Always Evolving: AJ Richards
Passion!
Adaptability!
Visionary!
Love!
These are just a few words to describe our guest, AJ Richards.
There are times when you hear someone speak, and they seem to flow as if what is said is scripted and automatic……but, then there comes a switch…..a trigger…..that something that opens the flood gates to allow that which was being held within, can now be released!
AJ Richards is "always evolving" for many reasons: A husband, father, and a veteran of war are just a few reasons he opens his mind to create a place and moment for others to excel.
Rush Club Nation has found a place in the hearts of many…..and is only just beginning!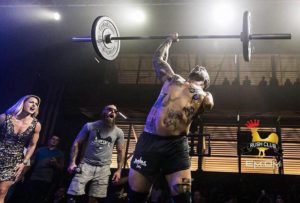 Rush Club, an event which kicks the 'bullshit' excuses many of us have out the window!
This episode will leave you inspired…..it will leave you picking up your jaw from the floor….and it may just get you to think differently about your current circumstances and how small your troubles may actually be.
And if you're in the middle of your storm, it will inspire you to know…..You Are Not Alone!
Be sure to connect and follow AJ On Facebook!
Time To Listen In!!
~~Eddie
And don't forget it's time for you climbers to step up to the base of the mountain and join in with this community of like-minded individuals who are not only striving for  something more, but also have value to offer the community at Mindset Mountain On Facebook!
And if you haven't already be sure to subscribe to Mindsetmtn.com/itunes or Mindsetmtn.com/stitcher so these episodes automatically download to your devices. And you can follow the podcast on Facebook!
It's Your Time To Climb!!
Podcast: Play in new window | Download | Embed