Marketing Like You Mean It!!!
Time to Inspire the Fire on a Friday folks!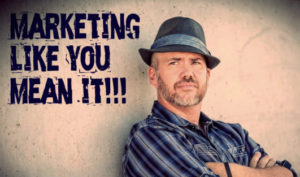 It's time to bring the intensity like Henry Rollins back in the 90's!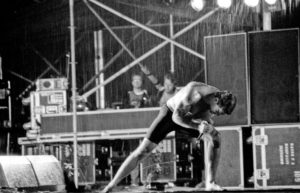 Say what?  What the hell does Henry Rollins of Black Flag and The Rollins Band have to do with today's episode?  Actually I wasn't even thinking about Henry when I recorded this one, but his pic came up on a google search and it actually kind of fit the topic.  Funny how things work out huh?
In this episode, I speak on the importance of marketing like you mean it!  I am speaking of your mindset, your personal perspective when it comes to how you get your message out to the world.  Whether that be for your business, product or service.  Are we each really stepping up with a Henry Rollins intensity when it comes to the delivering of our message?  I know for me and Eddie, we had to face facts that there was much more to be done.
So tune in as I light it up, burn it down and scorch for success on another episode straight from my heart, mind, guts and soul.  Hear how it is absolutely vital that we approach our marketing with laser focused rock and roll, heavy metal intensity.
For if we don't, no one will know who we are, what we stand for and how our business and mission can serve others.  There are folks out there searching for YOUR ANSWERS!
SPEAK UP! STAND UP! AND START MARKETING YOUR FACE OFF!
Speaking of doing just that, go and subscribe to our podcast at mindsetmtn.com/itunes and mindsetmtn.com/stitcher today.  Or grab your 5 FREE VIDEOS at mindsetmtn.com/freevideos.  And you know what grab your copy of our one of a kind personal development training at mindsetmtn.com/breakthrough.  Any one of these options can shift your whole mindset from feeling in a rut and stuck to striving for new levels of success in your lifestyle and business.
Gratitude is the Attitude that Gives Our Dreams Altitude!!!
Jason "J-Boom" Legaard
PS – Here is the video from our previous guest Vince Reed that I mention in this episode.
Podcast: Play in new window | Download | Embed