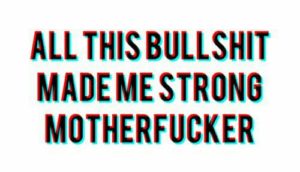 Laugh at adversity.  Just laugh your head off at it!
In this episode of Inspire the Fire Fridays, I was pretty lit up with a ton of energy after having dealt with a variety of bullshit so far this week.  Small things, big things and everything in between.
So I wanted to share this raw level of emotion and self-control in order to teach you how to loooove the sweet smell of bullshit.  How?  By understanding that it is a weak enemy.
A enemy that can only shift your focus, steal your energy and ignite your rage if YOU GIVE IT PERMISSION to stink up the joint!
So I wanted to let you know that when this tiny little enemy called bullshit shows up.  When it does it's absolute best to masquerade as a powerful nemesis… I want you to laugh at it.
Laugh at adversity!  I mean really fucking laugh!
Like lose your mind type cackling! (What helps me is to think of the movie Anchorman or maybe some Sebastian Maniscalco stand up comedy.)
LAUGH AT ADVERSITY!
When you are able to really take back your power, your position of authority, the bullshit changes.
All of  sudden it's the reminder of how damn rosy your life is smelling.
Because you're making the decision every day that it's YOUR TIME TO CLIMB!
Enjoy this Inspire the Fire Friday episode and I would love to hear your comments about how you laughed at adversity this week.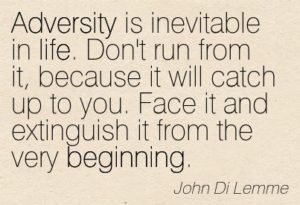 Listen In!
Gratitude is the Attitude that Gives Our Dreams Altitude!!!
Jason "J-Boom" Legaard
Also, be sure to subscribe if you haven't already at: Mindsetmtn.com/itunes or Mindsetmtn.com/stitcher and please leave a review to help other listeners find our podcast and the reasons why they too should subscribe!
And last…..if you are looking for a like-minded community of individuals that are in search of shifting their "mindsets" such as you…..if you are looking for a safe place to share your successes and failures and to be able to get insight from others who are reaching for higher ground in all aspects of life, go to Mindsetmtn.com/facebook and click join. Jason, Eddie, or one of our admins will get you in to our private community!
It Is Your Time To Climb!!
Podcast: Play in new window | Download | Embed