Charlie "The Spaniard" Brenneman Is Driven!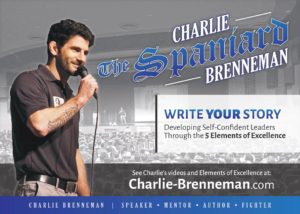 Our new guest today on The Mindset Mountain Podcast is definitely driven to achieving the highest levels of success in every single thing he takes on in his life.  And on that journey, he's taken on quite a lot!  Here's just a chunk about Charlie from his website.
In 2007, "The Spaniard" left the comfort of his hometown and full-time job as a Spanish teacher to pursue a career in mixed martial arts.
What started out as a dream soon turned into reality. "The Spaniard" has fought at every level of the industry, including an 11-fight UFC career. After upsetting #6 ranked Rick Story in 2011, Charlie skyrocketed into the world rankings and went head-to-head with the best fighters in the world, such as UFC Champion Johny Hendricks and #1 ranked light heavyweight Anthony "Rumble" Johnson.
"The Spaniard" is currently training for his next opportunity inside the cage.
"The Spaniard" has transitioned his experiences as a professional fighter into professional speaking and mentoring.
While illustrating specific principles and examples that helped propel him to the top of the fighting world, Charlie provides a very real, authentic look at what it takes to succeed in life. Within the exterior of a professional fighter lies insight and perspective that comes from a lifetime of winning and losing on the main stage. Charlie's desire and ability to overcome obstacles is relentless.
"I've been knocked out cold on live television, and I've lived out my own "Rocky" story in front of a million people. My goal is to share my experiences with people who want to be more and do better."
We recorded this interview bright and early one Monday morning and boy what a great way to start off the week! Plus thanks to our buddy Shawn Stevenson of The Model Health Show for getting us in contact with Charlie…much gratitude brother!
If you wish to reach out to work with Charlie or to buy his new book "Driven" head over to the following spots:
Buy his book at http://www.charlie-brenneman.com/book/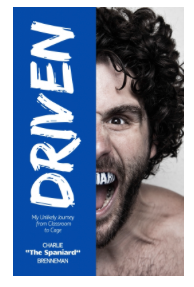 And follow him over on social media on Facebook, Twitter and Instagram
Gratitude is the Attitude that Gives Our Dreams Altitude!!!
Jason "J-Boom" Legaard
If you want to show your support in helping Eddie and I continue to provide our unique value as well as our network of high impact friends and mentors 5 days a week…you can do that in three ways.
 Subscribe and Share our podcast.  Every download matters as you can help us spread the good word.
Make your investment in our one-of-a-kind personal development training product, "Climbing the Mindset Mountain."  You will receive a 1.5 hour video training and 2 bonuses.  All to help you fast track your mindset mastery.
Reach out to us by email if interested in our one on one coaching.  We would love the opportunity to jump on a call with you and go farther up the mountain leading you to conquer your inner battles and grab hold of your personal power.  Just email us at jboom@mindsetmtn.com or eddie@mindsetmtn.com
Podcast: Play in new window | Download | Embed