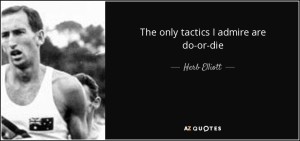 Welcome to the first of 4 weeks of "Tactical Tuesday."  With this first episode of four, I wanted to share with you on how to tap into the power of now.
You see I wanted to give you very specific tactics, action steps that you can apply to your lifestyle and goals.  Not only to inspire you, but concrete real world maneuvers that will get you fast results. And this first tactic is pure power.
Listen in as I speak on how when inspired energy strikes you at your core, you MUST TAP IN NOW.  Don't wait to come back to it later on.  For there is no way that later on you will tap into the same level of intensity of energy.
The key in this Tactic on a Tuesday is don't wait.  Something moves you into motion…then you freaking goooooooo!
For if you are able to tap into the power of now…your future results will be 10X.
Cuz you see when you take action when pure powerhouse inspiration strikes…you get far more done.  Why?  It's because you are using absolutely zero willpower.  You're natural energy source is driving your actions.  Once you feed into the power of now, your mind and will are free of any effort.  You…just…simply…DO!
And man oh man…will you get shit done!
So listen in to this episode and immediately after it's over, tap in and strike while the fire is burning up.  Think of one action that you can take that will level up your lifestyle and results. Make this next 5 minutes your ass-kicking Tactical Tuesday!
If you want even more tactics on how to master your mindset, make sure you grab your copy of "Climbing the Mindset Mountain over at mindsetmtn.com/breakthrough
Gratitude is the Attitude that Gives Our Dreams Altitude!!!
Jason "J-Boom" Legaard
Podcast: Play in new window | Download | Embed