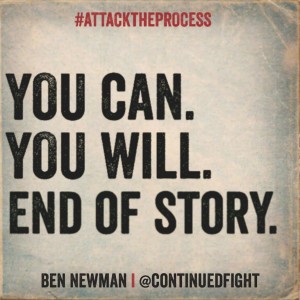 Ben Newman is not messing around folks.  He is on a mission to lead you to be intentional, strive for greatness and build your legacy.
Eddie Aguilar and I were honored to have Ben Newman share parts of his story and his mission.  He delivers the goods on mental toughness, winning the grind and leading others.  He also shares a deep part of his history…speaking on the impact his late mother had on everything he's accomplished.
Here's a bit more about Ben.
Ben Newman is a Best-Selling Author, International Speaker and highly regarded Performance Coach whose clients include Fortune 500 Companies, business executives, high performing sales people and athletes in the NFL, PGA & NCAA. Ben's most recent book Leave YOUR Legacy was ranked by CEO READ as a Top 25 business book of 2015!
In Addition, the Napoleon Hill Foundation & Nightingale-Conant selected Ben as a top thought leader and author in the world to help produce their latest audio book "Napoleon Hill's 17 Principles of Success." In addition, Ben currently serves as a Sales Trainer for the St. Louis Cardinals and he also served as the Performance Coach for the North Dakota State Bison who just completed a record setting 5th straight Division I National Football Championship.
Ben's message has inspired tens of thousands of people at companies around the world to do great things each and every day by focusing on process instead of results and turning adversity into opportunity. He's spoken to organizations such as the St. Louis Cardinals, AFA Singapore, Great West-Life Canada, the United States Army, Cintas, The University of Iowa, Wells Fargo and Northwestern Mutual, and shared the stage with greats such as Tony Dungy, Colin Powell, Brian Tracy, Ken Blanchard and Tony LaRussa.
So yeah…Ben Newman has definitely been creating his legacy through intentions and pursuing only greatness.
Kick back and enjoy this interview and make sure to take a ton of notes.

And of course we would love to see you at his next event here in Phoenix, AZ on February 25th.  Grab your ticket at youshouldattend.com and use the discount code "legacy."
If you are a veteran, you will be able to gain access for free.
If you are an entrepreneur or business looking to help in sponsoring the Intentional. Greatness. Legacy Tour…reach out to Ben's team at AJones@BenNewman.net
And follow Ben at the following spots as well.
Instagram: @continuedfight
Twitter: @continuedfight
Gratitude is the Attitude that Gives Our Dreams Altitude!!!
Jason "J-Boom" Legaard
Feeling stuck or struggling?  Grab FREE ACCESS to 5 videos that can SHIFT your mindset ASAP!  Just go to mindsetmtn.com/freevideos
Podcast: Play in new window | Download | Embed