Give a big welcome to Michael Moore as he joins The Mindset Mountain Podcast…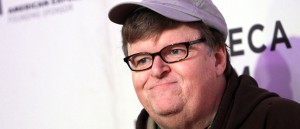 NOT THAT Michael Moore.  But this Michael Moore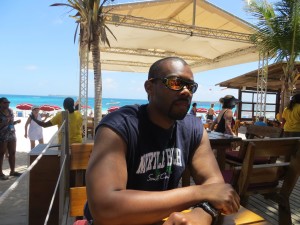 Lol…I had to use this intro from our new friend Michael V. Moore's blog to intro him on this blog post cuz it totally cracked me up.
Eddie and I were stoked to have Michael join the show this first week of January 2016 to help you release the beast.  Most everyone (Eddie and I included) are looking to step up our results in health and fitness in 2016.  And with Michael V. Moore creating a book on how the mindset must come first to set the foundation for those results…not what diet or workouts you do…it was a perfect match for an interview.  Here's a bit more about Michael V. Moore and his journey so far.
Michael Moore's Bio
1980:  Born In Cincinnati, Ohio USA
1986-99:  Raised in Woodbridge, Virginia
Spring 1999:  Voted Most Quiet for Senior Year.

I guess I was so quiet that the yearbook staff didn't know how to spell my name correctly because I never got informed.  Two weeks after I graduated a friend looked through the yearbook and saw a picture for Most Quiet.  Two people were suppose to be in it, but only one person was pictured.  My friend glanced at the caption and saw Mike Moer not pictured.  My friend stated "ummmm who's this Mike Moer guy?  I never have heard of him…OH WAIT!  THAT's suppose to be you dude!"

1999-2004:  Obtained a 

Bachelor of Science in Electrical Engineering from Temple University

Fall 1999:  Started to develop a curiosity in weightlifting
2004-2010:  Held early engineering careers/titles such as:  Biomedical Technician, Chemical Vapor Deposition Process Engineer,  Optoelectronic Electrical Engineer, Project Engineer, Software Engineer, Telecommunications Engineer

Despite knowing how to go to the gym, my weight went from 180 to a unhealthy 265.  Then I got a reality check while looking at a picture of myself and got it back down to 185 during time period.

2010-2015: Spent five years as a International Business Developer traveling worldwide networking with political and business leaders of other countries promoting telecommunications, power infrastructures and energized services.
May 2015:  Decided to leave high paying job to find fulfillment in pursuing my entrepreneur dreams
November 2015:  Became a #1 Best-Selling Author with the debut of Release The Beast: Conquer Mental, Physical & Diet Challenges To Unleash The Champion Inside!
So let's ramp things up and let out a ROAR as we all can release the beast within ourselves this year of 2016.
Isn't it time you took a risk on life?!
To connect further with Michael V. Moore just go to
or grab his book at "Release the Beast" on Amazon.

Gratitude is the Attitude that Gives Our Dreams Altitude!!!
Jason "J-Boom" Legaard
And if you need that extra push in your mindset for 2016, remember to grab our FIVE FREE VIDEOS at mindsetmtn.com/shiftvideos
Podcast: Play in new window | Download | Embed