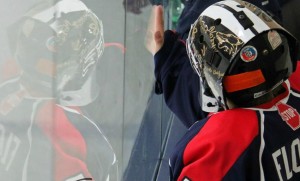 Through The Glass….
There are times when we feel we are always on the sideline….
We want to get into the game
We want it all
We can see it….
Taste It…
Hear It….
Feel It….
But the truth is, not all of us are blessed with the gifts to have the potential to 'be in the game'
What is it worth to you to get into the game?
Are you willing to do what others are not willing to do….get up early; stay late; run one more mile; do one more push-up; to listen, rather than speak; to let go of ego; to admit you are not 'all-knowing'???
These are just a few examples of what it might take to reach the other side of the glass.
Listen in on what it will take to move one step further
To get in the game, or get back into the game, whether it be to put yourself out there for a possible relationship….
To be more aware of what you are eating, rather than those in your circle are eating….
Or to simply take the necessary steps to do what it take to become the 'better you' you've always desired to become…..but in turn, will take you away from who you are today and all that is familiar to you.
It's time to 'listen in'…..
Be Blessed!!
Podcast: Play in new window | Download | Embed