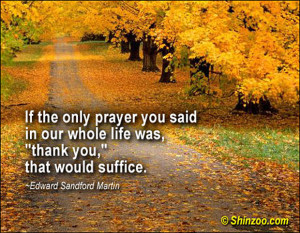 Are You Still Grateful?
This was the question I had to ask myself a couple days after this Thanksgiving.  And it's a question I feel we all need to ask ourselves daily.  Am I still grateful?
When everyone around us on a national holiday like Thanksgiving is being grateful for anything and everything…it's easy to do the same.  But once the warm and fuzzy feeling of that day passes…are we able to still embrace an attitude of gratitude?  Especially when the day to day grind, the challenges rise up in our path.
Over time on my personal journey, I can honestly say I was not grateful at all for many, many years.  Instead, my answers were filled with thoughts of begin cheated, depression, anger and frustration.  I would not answer "thank you" I would roar "why me!?"  It wasn't until I made the transition into gratitude that my life began to finally change.
All of a sudden, challenges became opportunities for personal growth.  My level of anger and frustration began to drop down big time.  Replaced by an energy that encouraged me into more positive action.  And helping me kick down the door to my own pity party and sprint out onto the streets of success.
So soak in the power in this question and this episode of The Mindset Mountain Podcast.  And make sure you listen to the very end as Eddie and I made sure to put out our own special Cyber Monday offer.  Don't miss out on your opportunity to receive a free coaching call from either Eddie or myself for taking fast and furious action.
Just head on over to mindsetmtn.com/breakthrough
So…Are YOU still grateful?
I always hope the answer for you is a booming YES!
Gratitude is the Attitude that Gives Our Dreams Altitude!  #timetoclimb
Jason "J-Boom" Legaard
Podcast: Play in new window | Download | Embed