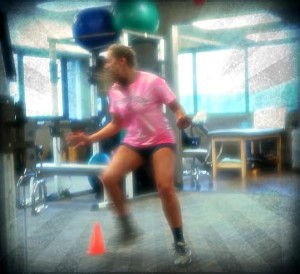 What work are you willing to put in, despite the external influences?
In this Father/Daughter episode….well, it's mainly the father who speaks…..this episode is influenced by the teen who has learned to go after what dreams that have impacted her life.
When asked to provide the topic of discussion for this particular episode, she chooses something which has meaning to her…..and this father/daughter duo provide some value based upon their individual experiences that have brought resistance towards achieving something greater
From recovering from acl and meniscus repair…..to launching a personal development product….starting a podcast…..to aiming for a vision of playing college softball.
And no matter what dreams keep you up at night, for the vision can be tasted, heard, and the scents that tickle the nose…..
You will encounter resistance which is brought about internally….
But most important, you will encounter friction from others as you set sail towards a vision or goal
And in these encounters, you will be faced with the emotions of doubt, unworthiness, and lacking in what it takes to reach high levels of success
And mind you, success isn't a financial or social status…..
Success and abundance comes in your relationships, health, finances, contributions to society, and even the legacy you leave behind.
So enjoy this episode as this father/daughter duo bring you some value to reflect upon and motivate you to break past those external influences…..
As long as you know that which burns inside your heart is a passion to live your higher calling in life.
Podcast: Play in new window | Download | Embed