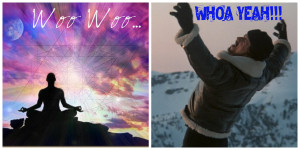 In another fast and furious "solo shot" episode, I speak on how Woo Woo can be combined with the Whoa Yeah as a powerful combination for progress, personal power and hitting your goals.
It's the approach Eddie Aguilar and myself took in creating our brand booming new mastermind coaching program. So listen in quick to hear more about this dynamic combo of style and make sure to register for the Free Webinar on Wednesday at 6 pm pacific / 9 pm eastern.
Just go here now: FREE WEBINAR!
Gratitude..Time to Climb!
Podcast: Play in new window | Download | Embed