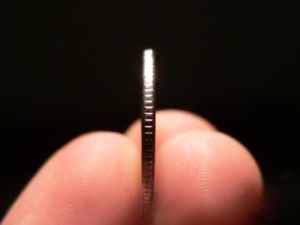 Two Sides Of The Same Coin!
Whenever we look at our fears, many of us ask the question of  "What If?". In this question, we tend to lean towards a certain aspect for the answer which is geared toward the negative aspect of the mystery.
What If I Fail?
What If I'm Judged?
What If I'm Wrong?
And the list goes on and on, right?
Well, there is more to the coin than just the flipside which we fail to recognize. Yes, there is a flipside to the coin, but did you ever consider the substance in between the two faces? This may not be the tragic moments of our lives, nor may it be the shining moments of life, but it is where we live.
In this episode Eddie shares a part of what he had recently written for his upcoming book which began with a list he had written down about the fears of completing his book based on the 'effects of suicide'.
So be sure to listen in and share some feedback with Eddie or share this episode with someone who may be in the need to hear this perspective on how to look at life.
And now you can find us on Google Play as well!
In fact, Jason even put together a couple of special pages with all the step by step instructions on how to both Subscribe and leave us a 5 Star Review on iTunes.
Podcast: Play in new window | Download | Embed