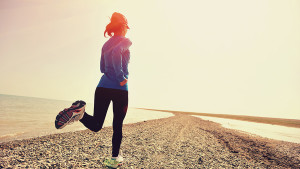 Productivity Hack.  Should you do sprints or marathons?  The answer…BOTH.
Huh?
Yup…this is another example of how the balance of yin and yang are the foundation to so many areas of our lives.  Especially for those of you working towards a goal of being online entrepreneurs.  So what is this productivity hack?  Here ya go.
When it comes to being effective, efficient and productive in pursuing your goals….the way to win is to combine sprints with marathon mentality.
In this episode of The Mindset Mountain Podcast, I get Tactical for Tuesday again and break it down how to do the combo.  You see many of us, (Eddie and myself included) are usually quite great at "bursts" of focus and activity.  Sprints to success.  But…the danger in that is that a burst or sprint cannot be maintained for the long term.  At some point, we burn out and relax to recover.
And then we end up never winning the long game because we have no concern on the marathon nature of creating our dreams.  On the other hand, going about everything in a marathon way also doesn't work.
You see if we put all of our focus on simply the long game, the marathon, we feel we have more than enough time to get things done…to be productive.  So we never sprint hard, we never truly push ourselves the way we need to in order to succeed.  All marathon mindset, no sprints equals failure as well.
So how in the hell do we use both?  It's the balance of both at the same time, every day and every year.
You see this productivity hack is to approach each single day as a sprint activity.  Whether it be an hour of your day or 7…doesn't matter.  You sprint hard working on your goals and daily task with nothing else on your mind.  You sprint…that's it.
But at the end of the day, you recognize that today was just one sprint…it's not the marathon.  That marathon begins again in the morning of the next day…when you get the opportunity to sprint again.  And then again, and again, and again and oh yeah again.
Sprint today, marathon for life.
Listen in as I break this down even further and make sure you are subscribed over at mindsetmtn.com/itunes or mindsetmtn.com/stitcher.  And speaking of your "sprint of success" today…sprint over and grab your copy of our product Climbing the Mindset Mountain at mindsetmtn.com/breakthrough.  That training could be just the sprint you need to win today.
Gratitude is the Attitude that Gives Our Dreams Altitude!!!
Jason "J-Boom" Legaard
Podcast: Play in new window | Download | Embed