Gimme 5! #2 Breathing & Meditation
In this 2nd video in a five part series, I dive into the immense power/focus that deep breathing and meditation can bring you.
And don't worry, I'm not going to ask you to run to the top of the mountains in Tibet or join some woo woo new age cult.
Nope. Just wake up in the morning, set a timer for 5 minutes, deep breath and let your mind wander.
You'll be stunned how just these few short minutes of focused attention on your breath and thoughts can ramp up your focus and personal development progress.
A great resource to dive deeper into breathing and meditation is my brother from another mother Chris Tai Melodista.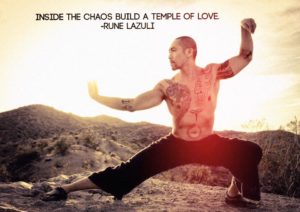 He shares free 30 minute training in the early mornings on Facebook Live video streaming.
You can follow him by going to his profile here below:
https://www.facebook.com/ChrisTaiMelodista
Enjoy the video and I look forward to seeing you in Video #3!
Plus make sure you take advantage of your opportunity to book your own FREE 15 minute one on one coaching call.
Simply send your request by email to jboom@mindsetmtn.com
Gratitude to you for investing the time in yourself to check out this or any of our Mindset Mountain videos.
Jason "J-Boom" Legaard
======
If you wish to check out the rest of the rugged and raw personal development and mindset content we share… head to the following spots ASAP.
If you enjoyed the mindset tips in this video, subscribe to our newsletter and gain access to 5 Free Mindset Shift Videos.
http://mindsetmtn.com/freevideos
Subscribe to our Mindset Mountain Podcast either at
http://mindsetmtn.com/itunes
http://mindsetmtn.com/stitcher
Request to join our exclusive private access Facebook group
by going here: http://mindsetmtn.com/facebook